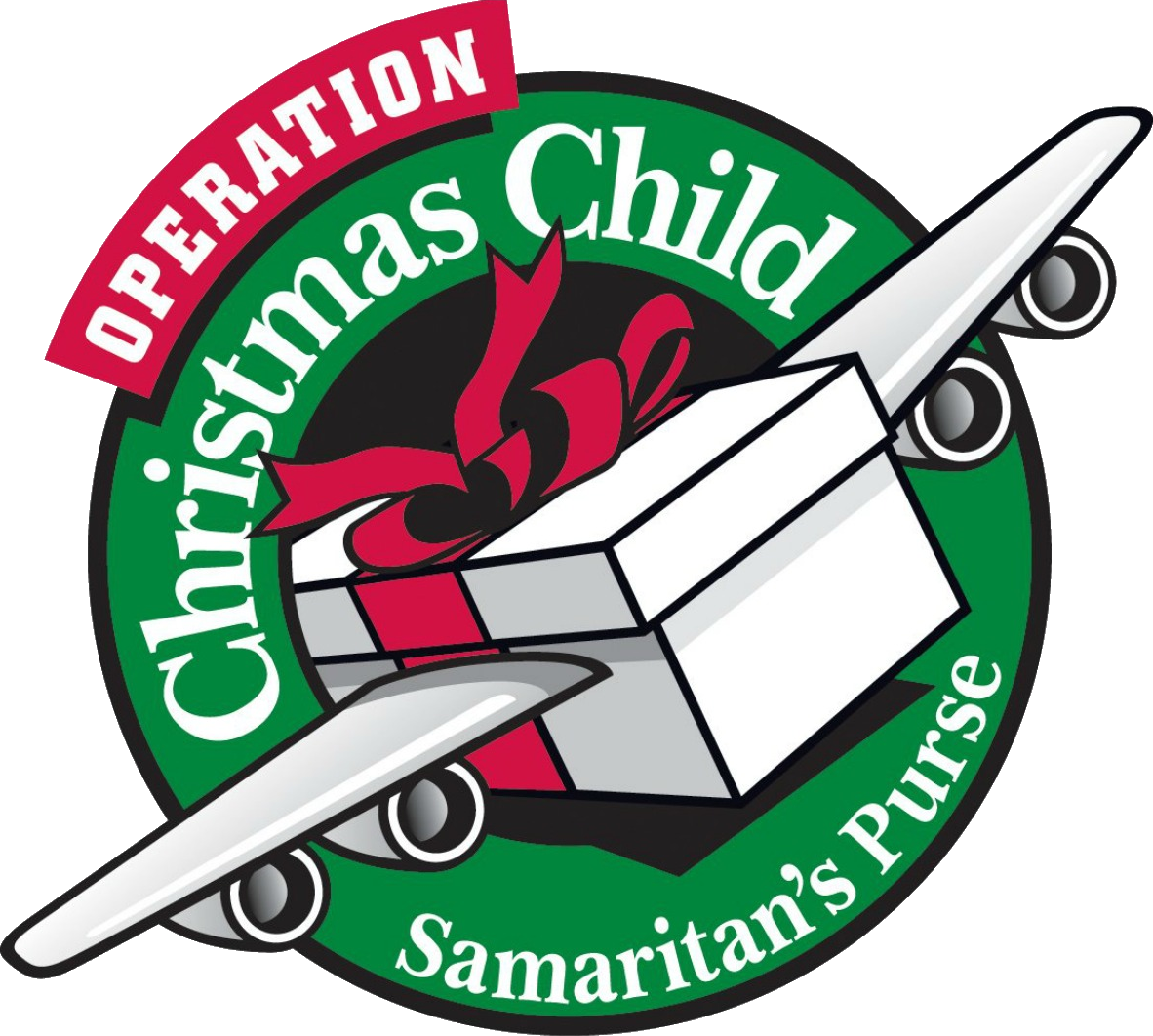 What We Do
This is a ministry that sends shoeboxes filled with gifts to children all around the world who have been affected by war, poverty, famine, natural disasters, and disease. The shoeboxes are filled with toys, school supplies, and hygiene items. By sending these gifts, we are reaching out to these children and those in their community and spreading the Gospel.
---
How Can I Help?
We have craft days where people can come in and help make crafts to put into shoeboxes. We have a craft day November 2, 9:30 a.m.-12:00 p.m.
We also have packing days where people come in to help put items in the shoeboxes. Our next packing party is on November 11 at 3:00 p.m.
A group from our church will be heading to the processing center on November 29 to help prep boxes for shipping. There are sitting and standing positions available. We will leave the church parking lot at noon on Thursday, November 29, and we will work at the center from 1-5 p.m. Afterwards, we will eat dinner together. See Ruby Zecher to sign up!
We need your sewing skills! We're looking for people who can work from home on projects like pillowcase dresses, aprons, boys' shorts, fleece hats, tote bags, or marble bags. You are also welcome to come up with your own ideas.We're also looking for someone who can lead craft classes on a weeknight or Saturday morning. This would allow those who work during the day to help with OCC crafts. Classes would be 2 hours plus cleanup time. Materials and crafts will be provided.
We can always use monetary donations to help with the costs of shipping the shoeboxes. You can actually donate online through our church's egiving page. When you make your donation, you can select "Operation Christmas Child" for the fund to donate towards.
---
Items We Currently Need
For the month of August we are requesting:
boy clothes (T-shirts, socks, underwear) in sizes 2-9
girl clothes (T-shirts, underwear) for ages 10-14
school scissors
colored penciles
wide-ruled notebooks
wash cloths
marbles
jump ropes
matchbox cars
WOW toys (dolls, mid-sized cars, nice toys, etc.)
---
Sending a Shoebox
When sending a shoebox, you first need to pick a gender and age group. Shoeboxes are either for a boy or girl in the following age groups:
2-4 years old
5-9 years old
10-14 years old
Once you have your age group and gender selected, you can purchase and/or make items to fill up the shoebox. Visit this link to learn which items are allowed, especially if you are new to packing a shoebox.
Each shoebox has a suggested donation of $9. This amount helps with the shipping cost of sending the shoebox. You can print regular labels online for your box and include a check or cash to cover the cost, or you can purchase a label online that allows you to track where your shoebox goes.
If you'd like, you may include a photo of yourself and personal note for the child. If you would like for the child to write to you, we suggest you use the church's address for safety precautions.
All shoeboxes are due back at the church by November 11.
For detailed instructions on packing shoeboxes, you can visit the offical website.